So many of us work from home or in a hybrid situation. In fact, we work all over – at conferences, on planes, in coffee shops, and, for some of us, even on vacation (sad!). Part of what has enabled this flexibility is cloud-based business software: software as a service (SaaS) that you can "rent" and use regardless of your location.
With these products also comes a higher productivity level. Beyond the Chaos® loves products that can help your company develop and stick to processes and procedures that eliminate chaos and paper from your business. Here are our top recommended business software tools for small companies – and we use most of them internally.
(Note that some of the links below are affiliate links, meaning, at no additional cost to you, we earn a commission if you click through and make a purchase. Beyond the Chaos is a referral partner for the products that we use and like the most.)
Business Software for Project Management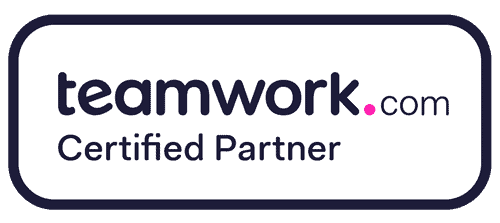 If you are looking for MOAR, Teamwork.com is an incredibly powerful tool providing more features than most of the others out there. This tool is great for those who are already familiar with using a Project Management tool and need more features. If you started out in Basecamp, Asana, or Monday.com, it allows you to import your projects from these most common tools. Additionally, basic time tracking, invoicing, and workflow tracking are included. Free trial for 30 days with a limited free version. Beyond the Chaos is a Teamwork.com partner and consultant. We became partners because we love it; we don't recommend it because we are partners.

Asana is a great starting tool for companies wanting basic project management tracking. The task lists, ability to email from within, along with board views allow you to manage everything for a simple project. The interface is clean and intuitive, with "celebrations" – think flying unicorns and rainbows – when completing tasks. Free forever plan. Beyond the Chaos is an Asana Solutions Partner.

Monday.com is a good solution when you need a little customization of your dashboards and prefer a more visual view to project management. Beyond the Chaos is a Monday.com partner.
Business Software for Support
Teamwork.com Desk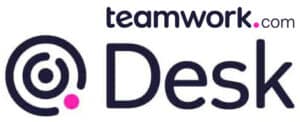 is a great option to track support tickets/requests. It allows you to set up an email address for your clients to submit requests via email directly into the system (usually something like [email protected]). From there, you can track response time to tickets, see what's still outstanding, and communicate with your client through email. Great reporting and the ability to customize your ticket templates and dashboards. Your client needs no access to the tool, although they can log in if they'd like to see their past and open tickets. It also integrates well with Teamwork.com. Free trial for 30 days.
Business Software for Process Management

Process Street is a great tool to help you manage your business processes. If you are using Teamwork.com, we usually recommend that you use Notebooks to manage processes. But, if you are using other tools, Process Street is our go-to. Beyond the Chaos is a Process Street partner. 14-day free trial and there is a free version.
Business Software for Communications
Slack is our favorite tool for communicating with team members and clients. It lets you have direct conversations, group messages, phone calls, and more, all collected in separate channels and workgroups. You can also set reminders to follow up on specific messages and connect to several project management tools. The other great thing about Slack is that the basic package is free! We actually recommend that you use the free package, as Slack should be used as a replacement for texts and other quick communications, not to store any lasting data.

Google Workspace gives you access to Gmail, Google Calendar, Google Drive, Google Meet, and more, using your own domain name. Email addresses like "info@" can be added for free. If you can use Google Docs, Sheets, and Slides, you can eliminate Microsoft Office products since Google is compatible with Microsoft Office and Mac. Free Trial for 14 days. For 20% off your first year, use BTC's referral link and use code V7X39EVKRCAYEWD for basic and V9QDKQDNJLHULWJ for business.
Zoom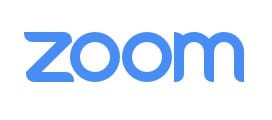 makes setting up video calls easier than ever. It allows for recurring meetings, audio, video, and screen sharing. You can record meetings for future reference and if you need to capture your client's screen, you are afforded that functionality as well. The basic package for Zoom is free, but the downside is you are limited to 40-minute meetings. While Google Meet is included with Google Workspace, Zoom has become the go-to conference call tool and most clients and others know how to use it. (Plus, it has beautiful filters that make you look gorgeous!)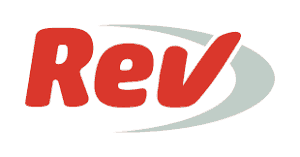 Rev is a great translation tool. If you need a transcript made of any recording, the charge is by the minute and the work is very good!
Calendly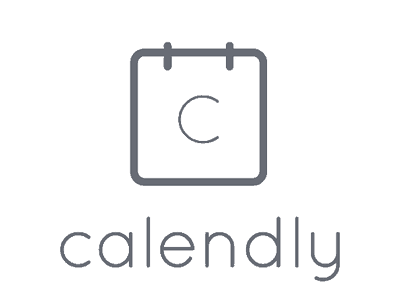 makes scheduling appointments incredibly easy. You get a link that others can click on to see what times are available on your calendar for meetings. Additionally, it's great for setting up those initial calls with potential client leads. It can also go more in-depth to schedule team meetings or have an individual select who you want in your call. Like Slack, the basic package is free. But, with a paid subscription, you can add an email workflow before and after any Calendly meeting. And you get the option to set up many types of meetings and connect to multiple calendars. (It also integrates with HubSpot.)
Business Software for Sales (CRM)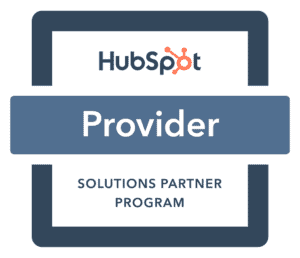 HubSpot helps track all potential sales leads, networking partners, and clients. It's a very powerful CRM. Additionally, you can track cases and deals as opportunities arise with your leads. It also provides a basic to-do list for follow-ups. Nice connectivity to Teamwork.com and other tools as well. 30-day free trial, and there are 100% free packages. However, there are starter packages to allow you to send eblasts and track more information to help you keep your finger on the pulse of your sales. Beyond the Chaos is a HubSpot Provider Solutions Partner. Please fill out this form before you sign up with HubSpot so Beyond the Chaos can get the credit for your subscription, and we can reach out to help you get set up.

Once you're ready for the proposal, PandaDoc is our preferred digital signature software. You can also use it for any contracts you need to sign. Let's face it: Presenting your proposal so that it can instantly be signed and returned can avoid delays in new client acquisition and getting projects moving. You can also see when your client has viewed the proposal and signed it. Plus, the signed document is delivered in PDF format to the client and is stored for your future reference as well. You also get templates so that you can build proposals quickly and easily. Beyond the Chaos is a PandaDoc partner. 14-day free trial.
Business Software for Finances

QuickBooks Online is a great tool to manage your finances, including expenses, invoice tracking, and payroll. Additionally, you can link your bank accounts as well for a seamless interface. Use BTC's referral link and get 50% off. Free 30-day trial.
---
Do you have a specific question about project management software, or want guidance getting through a few operational challenges? Sign up for our Pick My Brain service, a one-hour paid consultation to get unstuck in one hour.
Or, if you're not sure what help you need for your business operations, please get in touch with us to chat about your unique situation.