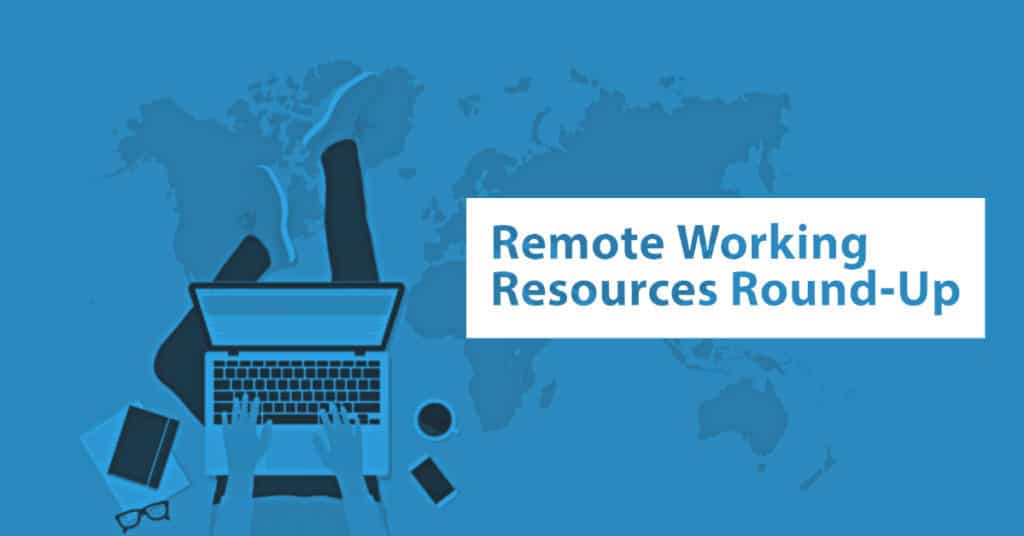 There's not a ton that we can say for certain right now about the future. But there's one thing in particular that I do know for sure. Remote working is here to stay. Not only has the pandemic changed HOW we work, but WHERE we work… possibly forever. I have worked remotely for over 10 years, and Beyond the Chaos has been operating as a virtual business for its entire four years. There's so much interest in this topic right now (journalist requests coming in daily!) that I've rounded up some of my favorite resources about how to make remote working work for you and your team. I hope you enjoy my tips, tricks, tech guides, and communication dos and don'ts for thriving in a virtual working world.
Favorite Remote Tools
Using email to stay connected is not enough, as we've seen by the explosion of Zoom and other video conferencing systems. If you've been following me for a while, it's no surprise that Slack is my favorite tool. Check out how my virtual team and I use Slack for daily communication, as well as some "Slackiquette" to help you respect your work-life balance. And, of course, we can't forget Teamwork, our favorite project management tool. If you were using it before the pandemic, you were set up so you lost nothing in project status as you transitioned to work-from-home life.
Tips for Managing a Virtual Business
Perhaps the recent stay-at-home orders were the first time you've ever considered taking your business 100% virtual. But you've gotta weigh the pros and cons before making that decision. Here's what I took into consideration when making the decision to own a virtual business. 
And just as important as managing a remote or virtual business is how you manage yourself. It's probably the biggest challenge in the virtual world. Read more here about how to manage yourself while managing a business.
How to Create Virtual Relationships
Balancing Personal Life with Working from Home Life
The best thing about working from home is your ability to set your own working hours and schedule. Gone are the days of worrying about a commute taking too long, child or pet care, or if you have time to pick up that prescription. Working remotely allows you the flexibility to fit in aspects of your personal life that often drop to the wayside when you're running to and from the office.
Why "Working from Home" Doesn't Have to Be at Your Home
Because Beyond the Chaos is a virtual business, I am blessed that my team and I can work anywhere in the world. For example, I feel lucky I GET to work while we go on vacation, as opposed to HAVE to work on vacation, as one of the OneLife Mastermind members reminds our group regularly.
The pandemic has pushed remote working or "working from home" into the category of normalcy. But, I'd like to push it one step further. Working from home doesn't mean you have to be at your desk at home. Why do you have to be tied to your home address to be more productive? If you have a stable WiFi connection, a laptop, and a charger, does it matter if you do your work from the mountains, a favorite coffee shop, or on a train in Germany? Work where life takes you. It's definitely no different than working "on the road" while traveling for business.
Final Thoughts
Remote working is here to stay. Embrace it! Tools will continue to evolve to make remote working even more efficient. Plus, if you're a small business owner, you get a whole other perk – your talent pool now widens to a global talent pool. A physical address is no longer a barrier to finding the best talent.
And speaking of talent pool… you may also find yourself with another set of challenges. The post-pandemic workplace will have fewer lunches, happy hours, and conferences where schmoozers can schmooze. That's going to be a challenge for those employees whose main job skill is socializing or networking. People who succeed with remote working will be those who can produce results without the need for face-to-face contact. You may find yourself re-evaluating what it means to be a productive team member, as simply just "showing up" isn't going to cut it when you physically can't show up.