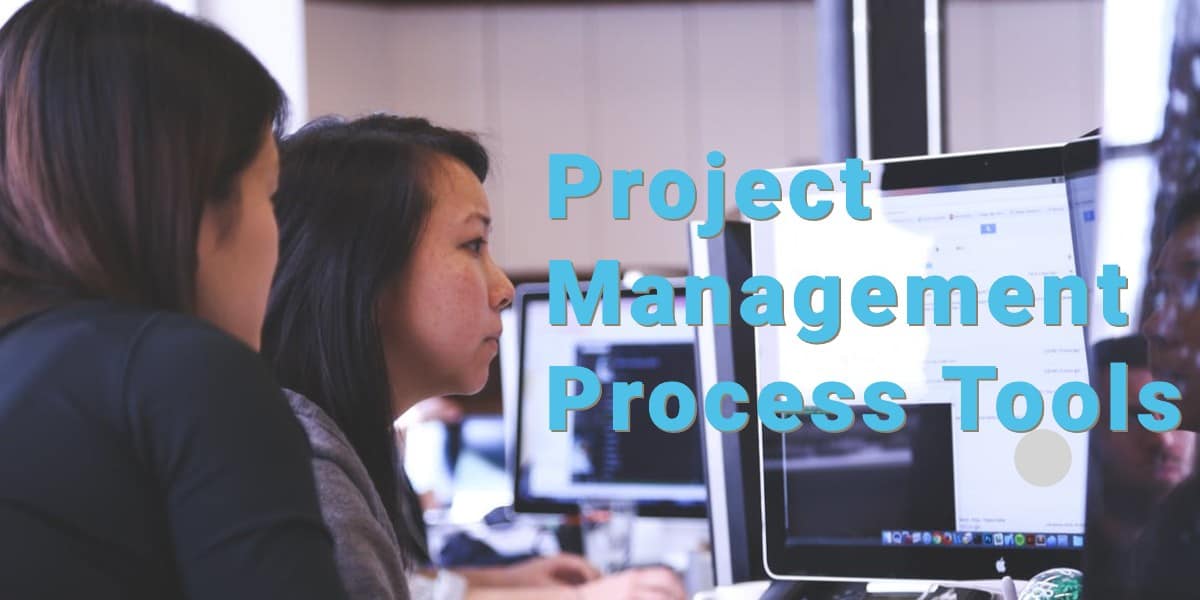 Your project management process can be built around these software tools. But, many choices exist other than the ones I'm mentioning in this post. I have actually used these in various capacities, so my input is from my experiences using the software.
No matter what you choose, remember that the software doesn't manage projects for you. You still have to actually use the software. You will have to build schedules, assign people, and communicate clearly. It's a tool, not magic. So, be prepared to develop a project management process no matter what you go with, and to use that process.
The key is to pick one and go for it. And don't look back. Embrace the one you choose with all of its strengths and weaknesses and build your project management process around your choice to customize it a little into being your own.
Teamwork
Teamwork is similar to Basecamp 2 as far as features. It has a few more detailed abilities, like People, where you can keep track of some basics on who is involved in the project including their phone numbers. And tasks can easily be subdivided between milestones.
Basecamp 2
You got me. This one is my favorite by far. It is simple, and that's what I like about it. Building your project management strategies around Basecamp 2 is straight-forward. It isn't "scary" to a client and you can get them to interact with it, in most cases, which lightens the project management load from your team. It doesn't come with Gantt charts and time trackers, but it does give you the option to add all of those things. If you go with this choice, you should know that Basecamp is no longer developing it, but they are still supporting it. The company keeps all its versions accessible, once it has moved on to the next, and will still answer your questions. By the way, their support is amazing.
Asana
Asana has strong project management tools, but I find I struggle with making sure the right people get notified of the correct things. There are custom views that I like. Especially if you are a visual person, it gives you the opportunity to build a Board or a Calendar. I would recommend this one if you are a more visual person.
Basecamp 3
To me, this isn't an upgrade to Basecamp 2, but a different product entirely. Basecamp 3 has some very nice features that Basecamp 2 doesn't have – like Campfires, Message Boards, and Automatic Check-ins, but you lose calendaring (it only shows a linear schedule) and the ability to email to-do lists into the system. It allows you to assign more than one person to a task, which I would advise against in most cases. But, you can also assign a person to multiple tasks at one time.
Most importantly, it limits the client's interaction. It almost becomes a challenge to get them involved in using the software. This is a good solution if you don't want your client involved in the day-to-day project management process or if they are paying you to handle and don't want to be involved. It does provide a way for clients to approve things. My opinion is that it limits client communication unnecessarily, but if you are an in-house developer only, this might be a great choice for you. it was designed for the way the Basecamp developers work in a virtual world.
JIRA
JIRA is very highly effective for software development, especially if you are following the Agile method. It's number one benefit is how it aids in software versioning and managing which features go into which solution. The downside? As a project manager who has used many software platforms, I struggle with how it works. (I have actually resorted to videos.) So, imagine how your clients would feel about it. There are plugins like ZenDesk that can help with the client requests. If you choose this software, I would suggest that, as one of your project management strategies, that you do the project management 100% and that you don't expect your client to interact with the solution.
Smartsheet
For those of you who want a little more of a spreadsheet type approach, Smartsheet is for you. It is also an option for larger projects where there are lots of moving parts and pieces. Don't be surprised by the simplicity of its spreadsheet appearance – it most definitely does not work like a spreadsheet! Tasks are easy to designate as subsets of milestones and clients can email things into a specific URL you supply. Plus, Gantt charts are put to good use.
Microsoft Project
To be fair, I haven't used Project in years for many reasons, but mostly, it is overwhelming and cumbersome. You will spend more time messing with the software than you will with the project. It does Gantt charts, manages tasks, schedules and costs, but unless you have several full-time project managers and huge projects, I would advise against even considering it. It is also expensive and you must license your users, but unlike the others mentioned above, it is a one-time cost.
I would love to hear feedback on what tools you use or find valuable. If you need help selecting and managing the best tool for you, please feel free to contact me for a free consultation.