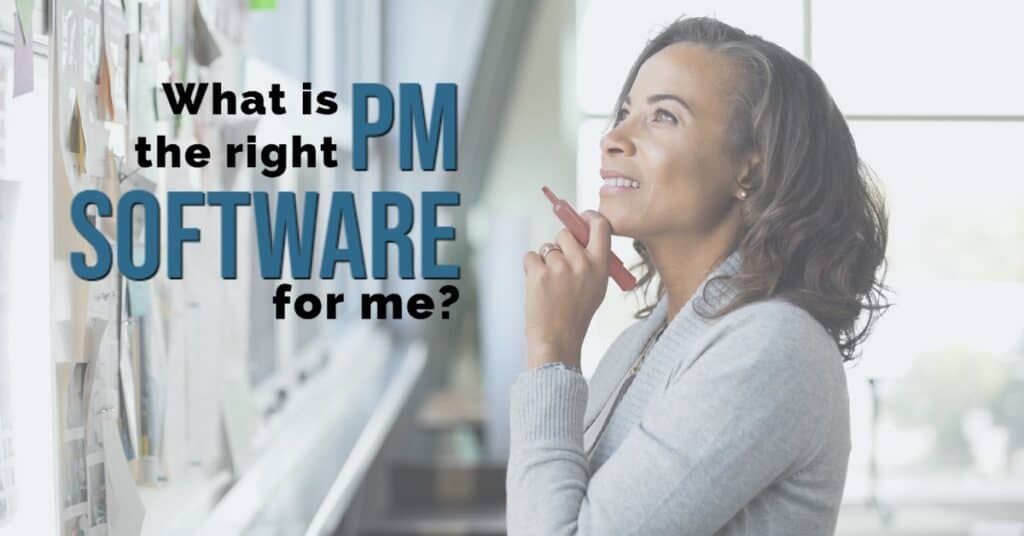 Finding the best PM software is like going shoe shopping–you have to figure out which one is the best fit for your business. Here are some of our favorite recommendations, so you can get an idea of which scaling system may best suit your needs.
What is Project Management Software
Project management (PM) software is an online platform used to plan, organize, and manage the resources and tools a business needs to operate daily. As a result, PM software plays a critical role in a business's ability to stay on top of projects, maintain workload, organize business processes, procedures, and people, and ultimately scale.
Assessing Your Project Management Software Needs
When we onboard a client at Beyond the Chaos, one of the very first things we do is assess the tools the business is already using to identify areas of opportunity.
If the client already has PM software in place, that's working for them, we then help them use every feature to its fullest potential and suggest functions that enhance the experience.
If the client has PM software that isn't working for them, we'll recommend ways to use it better–or another software that's a better match. Of course, there is a cost to change software, and we'll discuss the steps required when changing platforms and whether this transfer is the best option for the client's goals.
Our team has experience working in various PM software and can even integrate workarounds beyond the standard features to give you the best solution for your money.
If you don't have PM software in place, don't worry. It's never too late to get your business organized. The best PM software for your competitor or peers might not be the best software for you. Finding the right fit is more about you, the client, than the industry. And you don't have to figure it out on your own!
Choosing the Best Project Management Software for You
Take a look at some of the best PM software listed below to get an idea of which one is the best for you.
Teamwork.com
Teamwork.com is an all-in-one project management software designed for professional service companies. It provides the tools and reports a business needs to maximize time and resources. So, in our opinion, it's the most robust tool on the market and the best PM software a company can buy.
Beneficial Features:
Real-time collaboration with teammates and clients
Client billing functionality
Permission control
Kanban functionality
Automation
High-powered API
Pricing Packages:
Free ($0), Deliver ($10/user), Grow ($18/user) Scale (Contact for price)
We are a Teamwork.com Partner and certified expert because we recommend the platform so often. Click here for a free Teamwork.com Audit to check in on your operations surrounding Teamwork.com.
ClickUp
ClickUp is a productivity software designed to help businesses plan, track, and manage projects. It's best known for its task management features that allow users to sort, filter, and view the most relevant tasks. In addition, ClickUp is a lower-priced alternative to Teamwork.com if pricing is a concern.
Beneficial Features:
Free plan allows unlimited users
File storage is unlimited on all paid plans
Pricing Packages:
Free ($0), Unlimited ($5/user), Business ($9/user), Business Plus ($19/user), Enterprise (Contact for price)
Basecamp
Basecamp is a straightforward, clean project management tool that offers a great dashboard for discussing ideas, planning marketing initiatives, and communicating with your team. Its functionality is simple, making it a solid entry-level platform for project management. And the best part is, once you outgrow Basecamp, you can seamlessly import your data over to Teamwork.com.
Beneficial Features:
Easy onboarding
Basic project management features
Dedicated tools to communicate, plan work, give status updates, share files, and more
Pricing Packages:
$99/month with unlimited users
Asana
Asana is another entry-level project management software that allows businesses to stay organized through its goals, project, and task functionality. It's customizable and easy to navigate when onboarding a new user. Import all data to Teamwork.com when you've outgrown the platform.
Beneficial Features:
Template functionality in paid plans
Priority and deadline settings
Projects viewed by list, board, or calendar
Pricing:
Basic ($0), Premium ($10.99/user), Business ($24.99/user)
Beyond the Chaos is an official Asana partner.
Trello
Trello is the most basic project management software you can use. It offers a bird's-eye view of each project board to allow users to work more efficiently and collaboratively. We recommend Trello to clients who need a simple structure and prefer to work in stages rather than projects. Import Trello into Teamwork.com when you are ready to upgrade.
Beneficial Features:
Kanban organizational structure
Apps can easily integrate into workflow
No-code automation
Pricing Packages:
Free ($0), Standard ($5/user), Premium ($10/user), Enterprise ($17.50/user)
Monday.com
Monday.com is a PM software that provides resource management, time tracking, collaboration, reporting, and more. It's convenient for businesses that may need to track hours, timelines, and invoices. So, we recommend Monday.com for clients who want a more customized solution. Also, Monday.com also imports into Teamwork.com.
Beneficial Features:
A focus on collaboration
Low-code customizable to suit business needs
Many supported integrations
Pricing Packages:
Individual ($0), Basic ($8/user), Standard ($10/user), Pro ($16/user), Enterprise (Contact for price)
Beyond the Chaos is an official Monday.com partner.
Have you picked out the right PM software for your circumstances? Don't wait. Get in touch today to get started. We know project management isn't your favorite part of your business – but it IS ours.
Want to know more about how to organize the operations of your business? Head over to our complete guide for successful business operations. A free resource for small business operations.