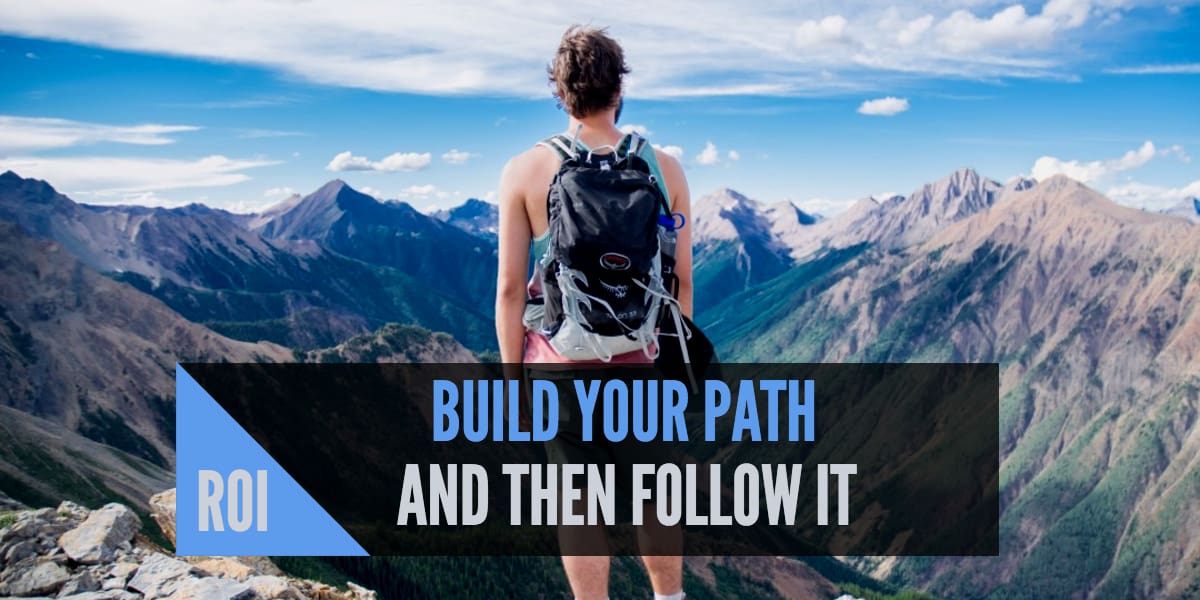 Building processes, creating structure, getting organized, managing projects better: all businesses want these type of productivity-related things. But why? Improving productivity does not guarantee a direct monetary ROI (return on investment). It's not money in equals money out. It's much more of an intangible ROI.
You aren't promised that you will complete projects on time, in scope and within the expected budget. You aren't ensured it will make a better lifestyle for you. So, why do we strive for it?
Intangible ROI
Investing in yourself does give you positive results. Investment in your "infrastructure" (one of the latest buzzwords) means that you are setting the path to making great things happen. But, you have to walk the path to get that intangible ROI! In other words, once the structure is there, you still have to use it.
Beyond the Chaos can't guarantee that you will make more money by working with Susan Fennema. But, it can guarantee that without investing in your business this way, you will struggle to repeat successes. You will struggle to grow. You will struggle to be nimble. Projects will go unfinished. You will keep giving away value. You will frustrate your clients when you are over budget. Employees won't stay. And, at the end of the day, when it comes time to sell your business, all you will have is your client list. You won't have any sort of infrastructure that would empower a new owner to continue to service those clients as they have come to expect.
Results from Improved Infrastructure
How do you measure things such as "relief", "peace of mind", and "have a life"? That's what clients say after they've begun working on becoming more productive. Besides becoming more efficient, which in and of itself doesn't mean much if you are doing the wrong things, going through the exercise of building processes helps you figure out what the right things are. In other words, it makes you more effective.
We don't know how much more money you can make if you finish your projects. But, we know you will! We can't guarantee a certain dollar amount return if you develop a process. But, we know that you will stop wondering what to do next and stop responding to the squeakiest wheel. Instead, you can work in a less frantic, more planned environment. In other words, you will stop fighting fires all day. You can focus on preventing them.
And your clients will love you for it.
As you start to plan for 2017, think about how setting up a process will help your team, your projects, and your clients. And, think about how that will count toward the bottom line. While it's not money in/money out, there is definitely an ROI.