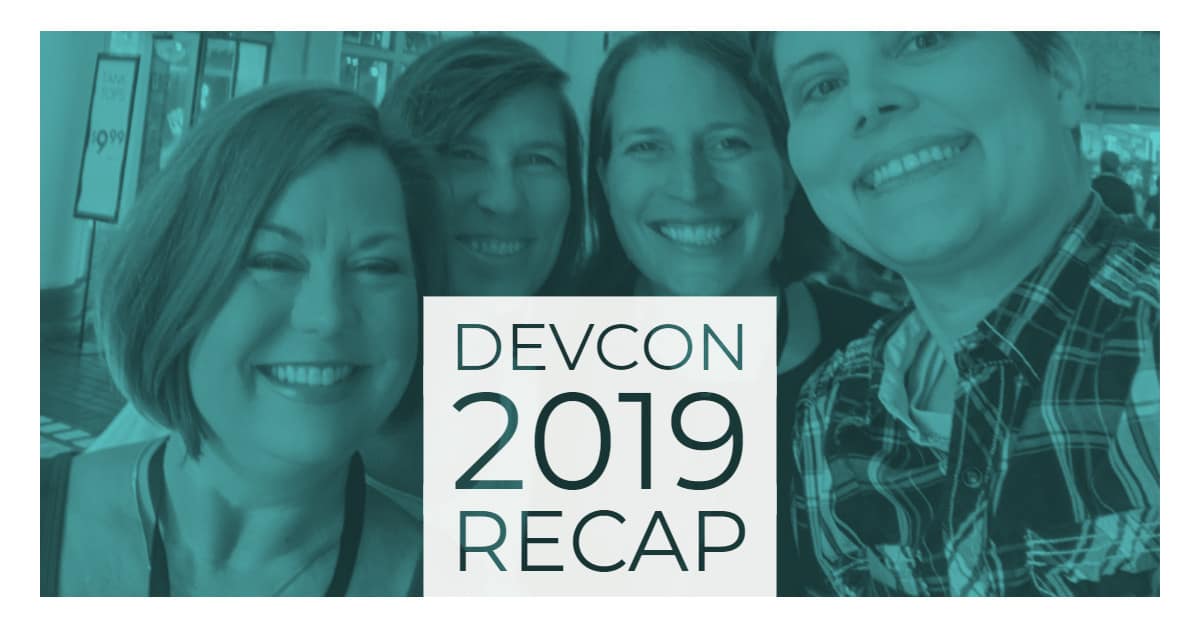 The FileMaker® Developer Conference (FileMaker DevCon) for 2019 was August 5-8 in Orlando, Florida. As my 6th DevCon and my 9th year working in the space flew by, we said goodbye to DevCon forever. Here are the highlights from my attendee and speaker perspective.
Speaker's Dinner and Keynote
Sunday night is traditionally the speaker's dinner and this one didn't disappoint. It's usually the first opportunity to catch up with clients, colleagues, and friends. This year, they had us go to a conference room before dinner where videographers shot footage of us, one by one, walking into a room and sitting on a stool. No explanation came…until the keynote on Tuesday morning.
It was a different opening keynote! Brad Freitag took the reins with his first keynote as CEO of FileMaker, Inc., only to immediately announce a name change. FileMaker, the product, remains the same. But the corporation is rebranding to become Claris International, Inc. So, as part of the announcement, the organizers played the video we unknowingly helped make on Sunday night. Turns out the speakers got to be part of the announcement advertisement for Claris. I love the diversity in the video – men, women, many races. And I didn't mind being the one who pops up after "because they're too busy aiming for amazing"!
For those of you unaware, FileMaker was originally named Claris. So, this rename is nostalgic and was greeted positively.
Other exciting news was that Claris will be adding products under its belt, starting with Claris Connect. This new product is very intriguing. Think of it as a high-end Zapier. I can see many applications for it for many of Beyond the Chaos' clients. I'm watching for its launch (and curious about its pricing!), as this tool could have far-reaching benefits for connecting up SaaS software in a cohesive way.
Talking Money with Your Clients
Talking money with your clients can be a big challenge to most small business owners. It was the topic of my session this year. The presentation expanded upon the discussion I led at PauseOnError in 2018.
We talked about the following topics:
Perceptions of money
Building a proposal
Asking for what you're worth
Managing changes
Drawing the line/saying no
Having natural and unemotional conversations about money
Some highlights included the fact that good project management starts with the proposal. And, a big one: stop working if you stop getting paid.
You can access the slides here. The video will be posted on YouTube within the next month or so and I will update this post with the link when that happens.
Women Innovating Together (WITfm) at FileMaker DevCon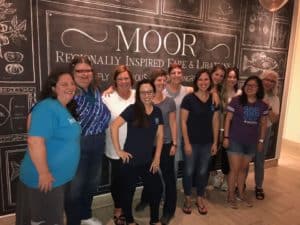 We announced another name change as well. As the Lead Facilitator for Women Innovating Together (formerly Women of FileMaker), I announced the name change and the official incorporation as a 501c3 nonprofit. Our group continues to grow and serve the community. If you are a woman working within the FileMaker/Claris workspace, please join us! You can follow our Facebook page, LinkedIn group, or Twitter and the FileMaker community page for more information.
FileMaker DevCon Community
I'm reminded every year what a special community FileMaker DevCon's is. It's like a big annual party with your friends. I learn and network in the lobby bar more than I do at other events specifically designed for networking. Colleagues and clients are ubiquitous. And, everywhere you go, you see an old friend. The Proof Group hosted another great party to end the conference. And, the party's success was a wonderful way to close everything out.
This year, I had the added experience of enjoying my Master Mavens Mastermind group. Four of the six of us were in attendance, one of whom I'd never met in person. It was great to connect – even if briefly during the midst of bouncing from social activity to networking event to conference session. That group of women helped me with the early formation of my business and I am so grateful for the support and friendship of all five of them. (By the way, if you aren't part of a mastermind, I highly recommend it. Side note: Brandon Hayes and I are looking for more members to spin up a second OneLife Mastermind.)
Next Year
Next year, FileMaker DevCon is no more. The conference has been renamed. The first Claris Engage is in Nashville at the Gaylord Opryland Resort & Convention Center, August 3-6, 2020. I'm excited to hear about the future of Claris. Change is exciting, so count me in!