Smartsheet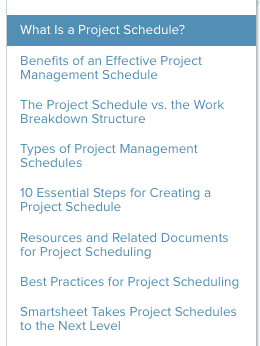 interviewed me for its white paper, The Definitive Guide to Project Scheduling. I was quoted as saying,
"If you can include the people DOING the work in the planning, it will be more effective. They will help you know what you … overlooked, and can give you a feel for how long each step might take."
And, that is entirely true! Don't leave out the actual team members or you can have catastrophic results.
Smartsheet is a collaborative online tool – like Excel on steroids if you will – for project management.