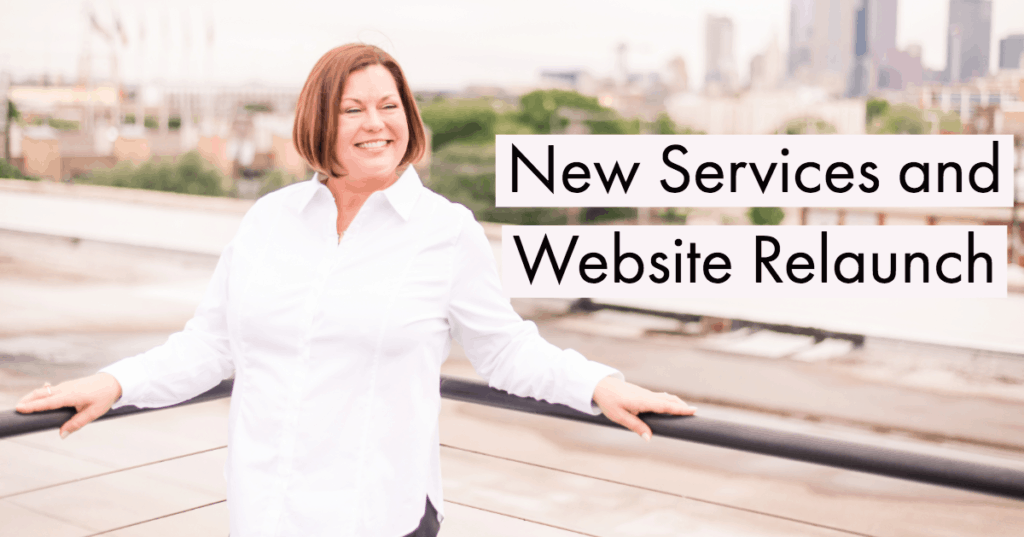 Our website relaunched earlier this month and of note are some new services. While this space is usually reserved for project management and operations tips, I wanted to take this opportunity to walk you through the site and our offerings. Don't worry. We'll get back to business in the next post.
First, if you haven't yet, please take a tour around the site. You'll find it is more aesthetically appealing. Furthermore, it's cleaner and easier to navigate. Finally, you'll find some new services as well as a place to find our preferred SaaS Recommendations and Case Studies. Our first case study is live, and more are to come, so keep checking back. We've also added testimonials to the home page. Additionally, our blog has years' worth of valuable advice, so take advantage!
But, what about the new services, you ask?
What We Do Best
Something that Laura Elliott, Beyond the Chaos' project manager, and I wanted to point out was the thing that we each do better than anyone in the world.
Laura is an amazing project manager, of course. But, one of the things she does better than anyone else is to truly care about our clients' businesses. She really takes it to heart when something is going poorly, there is internal strife or other challenges. Her desire to see our clients succeed goes well beyond her assigned projects. She offers great advice to owners and team members. That's probably because she is working a side hustle to establish her own business and she gets the challenges that come with running a business. One of the hardest working and most dedicated people I've ever met, you can trust Laura and our project management service to help you grow your business.
So, what do I do better than anyone else? I understand the intentions and mindset of our clients. I get to know you – how you think, how you work, how you want to do it. That way, I am able to establish your process so you can manage like you mean it. In other words, I partner with you to help you execute what is in your mind's eye. If we embark on project management consulting, you get the combination of process development, tool evaluation for your needs, training for your selected tool, and the set up of your project management tools and process. All that is set up for the way you want the process to work.
Other New Services
So, what if you want to create processes and streamline your operations, but you're on a tight budget? We have a new option, Chief Operating Officer Consulting, where you get direction and advice to create your own structure to support your business. You have to put in the sweat equity, but the guidance is there for you to follow.
Some of you or your employees may be suffering from disorganization, preventing the ability to create your own effective, productive work environment. Let us help you make Ddisorganized environment improvements. We can set up digital tools to add some structure, or simply help you manage and reduce your paper overwhelm. And, we don't even have to be onsite to do it!
As I've shared before, Brandon Hayes of Kalos Consulting and I have started the OneLife Mastermind for Small Business. You become part of a collaborative, ongoing, shared coaching experience, where you get insight from peers who are in the same boat. This option is one of the least expensive and most fun ways to gain business insights.
We also offer training on "How to Use Your Project Management Tool" to help you and your team promote productive changes for your project management.  It's a combination of consulting and training, but applicable when you already have a tool in place that you are regularly using. You just want to be able to use it more effectively.
And there's more to come…
Keep an eye out over the next couple of months as we have at least two additional offerings coming soon. One is targeted at the independent developer, freelancer, or subcontractor. The other is a subscription service targeted at support for the small business owner who is trying to grow his business. More on those as they become available.
If you have any questions or feedback, we welcome it. Please just add a comment below or contact us.